Bond/TI Reference & Item Classification on Eos Publish
We've added options to be able to display Bond/TI Reference and Item Classifications on Eos Publish. These are set via the Jobs > Publish > Users pane.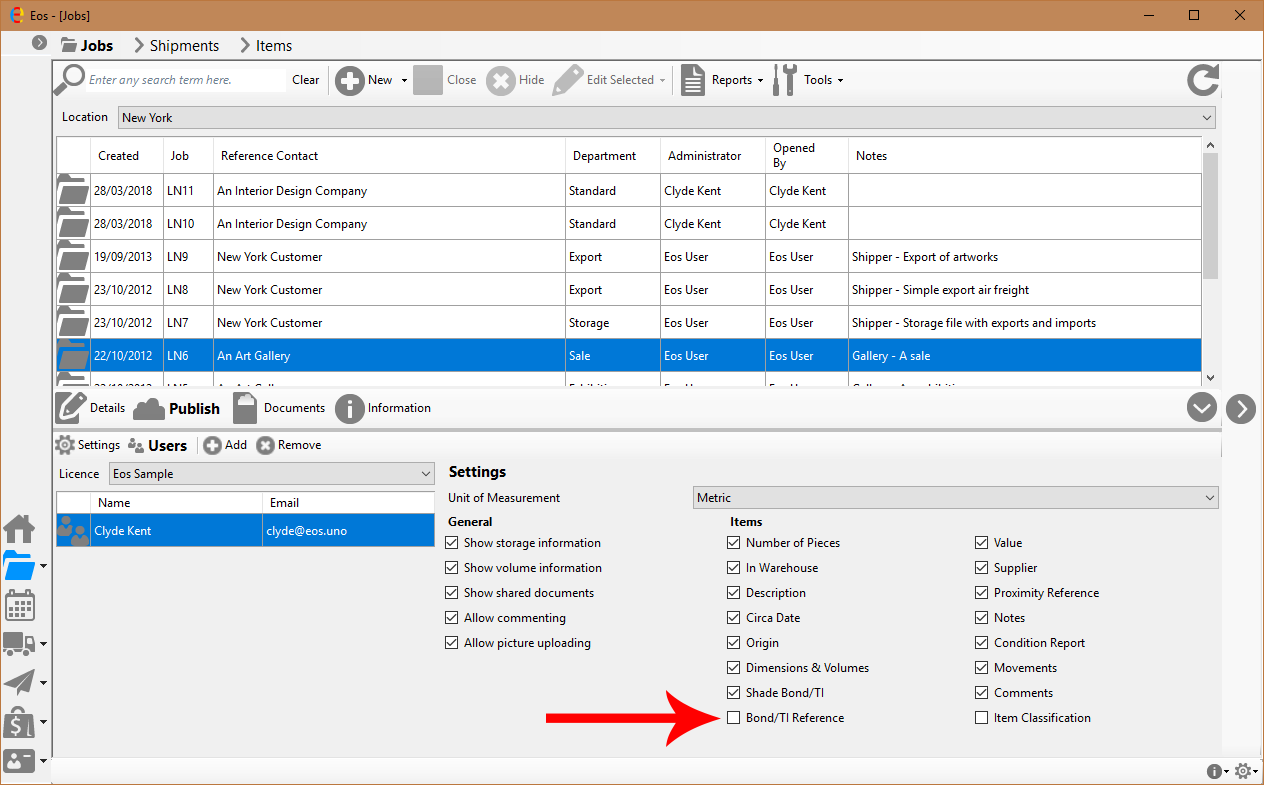 They are displayed in the DETAIL view on Eos Publish as well as on the Excel and PDF Inventory downloads.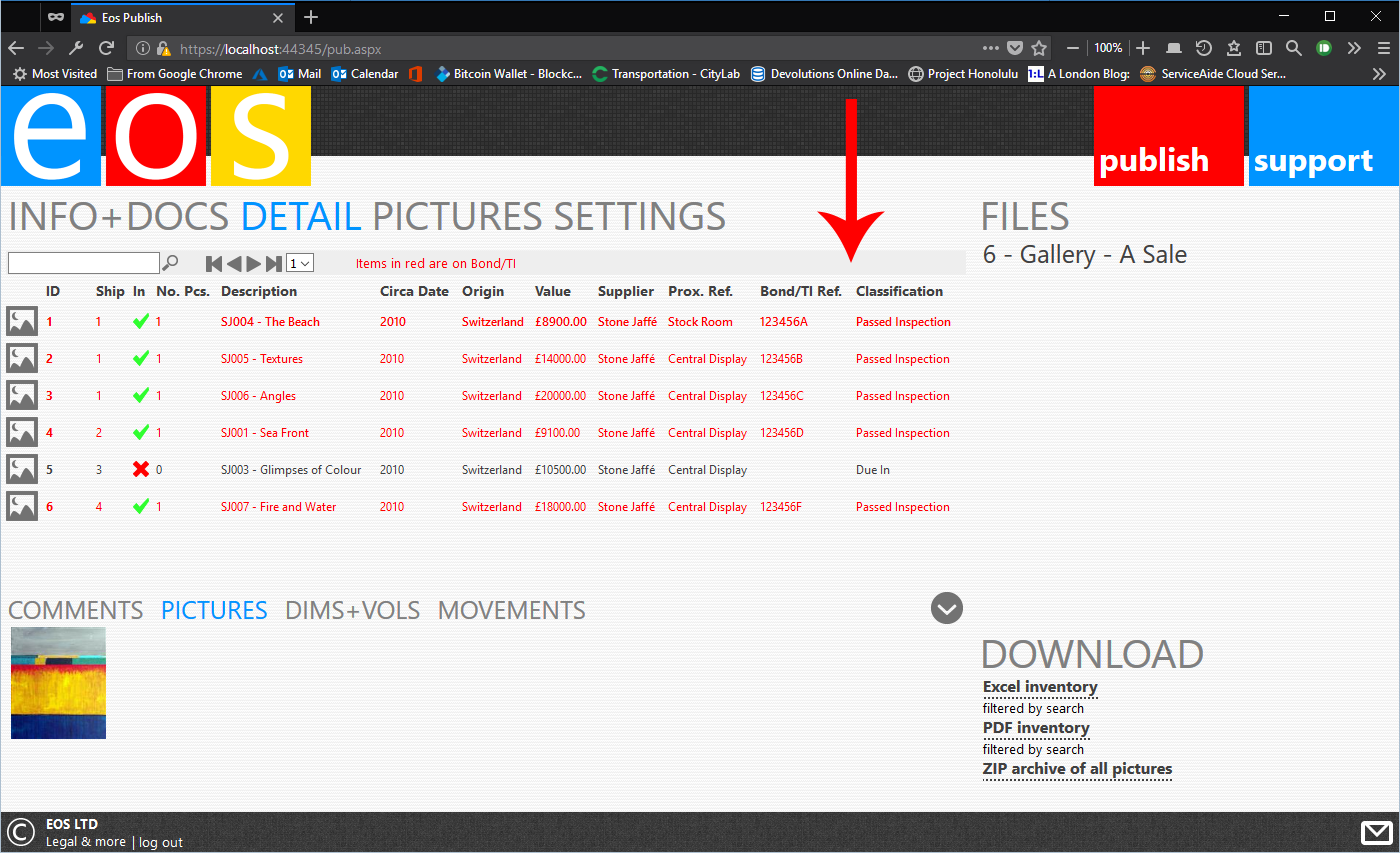 For existing Published Jobs you will need to manually enable these options.