Current Mode Update Roundup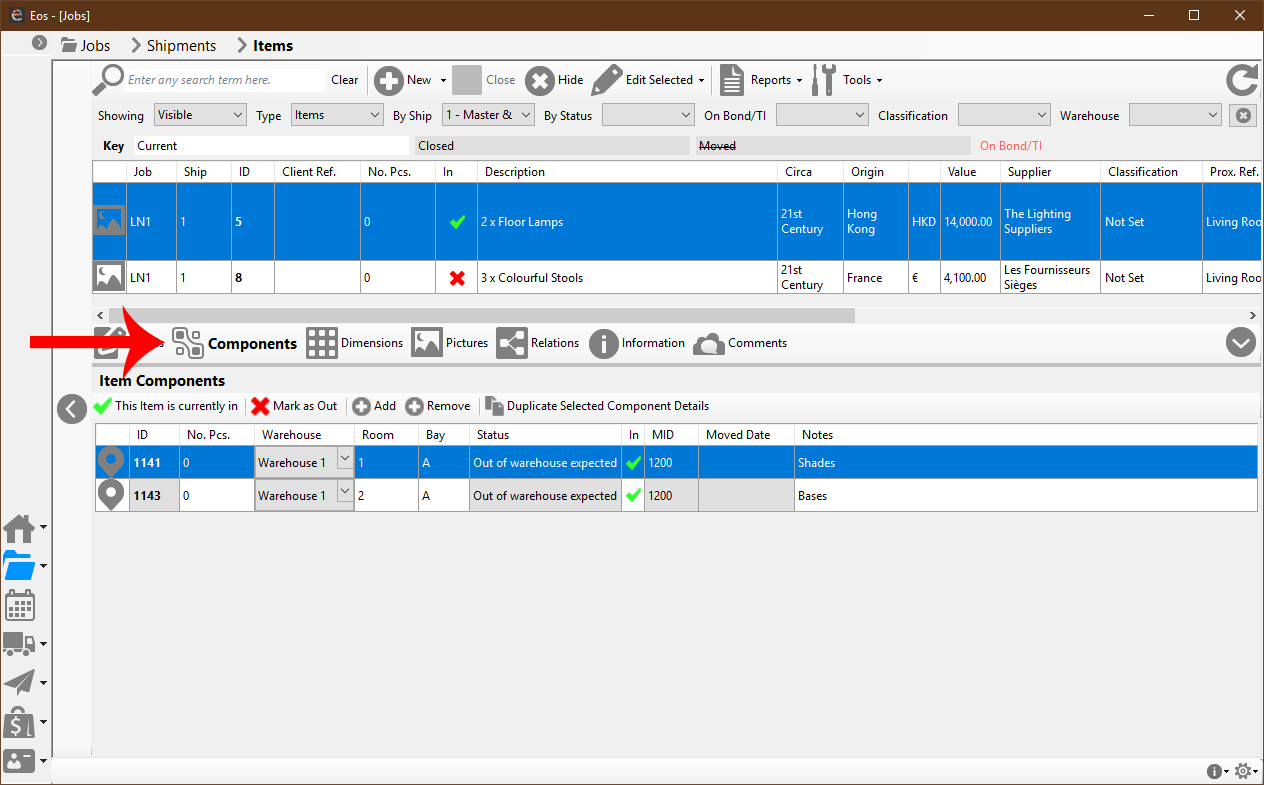 Back in August we introduced Barcoded Labels and with it some concept changes. Most notably, Locations are now referred to as Components. Click here to read more about the change.
In this update, we've renamed all references to Locations within the software to Components. We've also modified reports containing Components to show the unique Component ID and a running count of included Components for each Item.
Note: This feature is currently in Preview. This means this is a new feature which is in development and for which we are actively seeking feedback. feedback@eos.uno.
During Preview you may find that elements specific to this feature don't work as expected. Please report these issues to us.
The information in this post is subject to change and you should keep an eye out for future posts to keep you advised.