Accessing New Eos Publish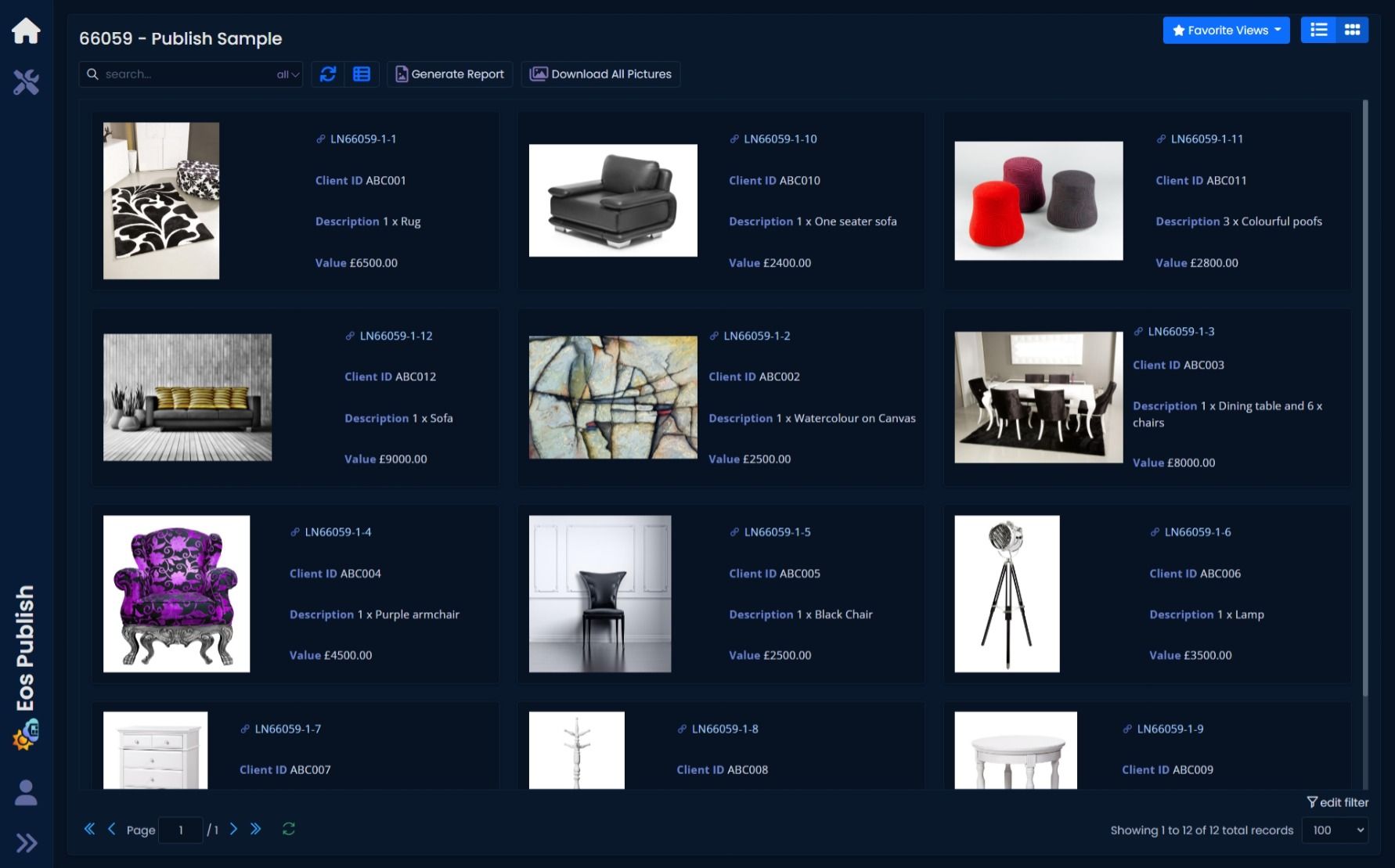 Sign Up
Accessing New Eos Publish requires all existing Eos users to go through a very brief sign-up process.
To do so click on the following link: Eos Publish - Sign Up
You will be asked for your name, existing Eos username, email address and a new password.
Upon submission you will receive an email requesting you confirm your email address by clicking on a link.
💡
By providing your existing Eos username we can give you access to all your existing Published Files.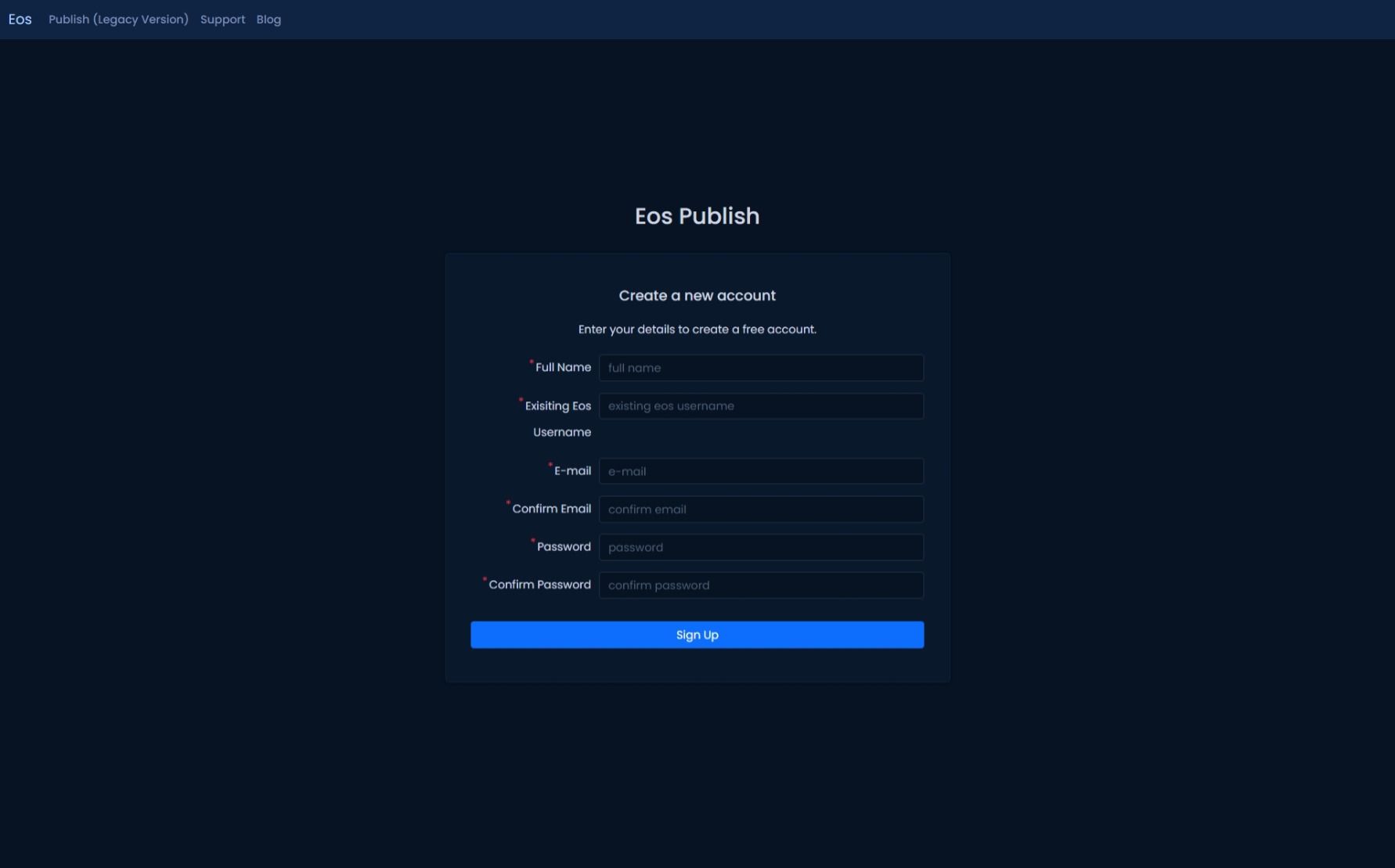 Activation
Upon completing the steps above, we will be notified. This is so we can execute a short routine which authenticates your new account to your old one. Thus, allowing for the seamless use of old and new platforms.
You will receive a confirmation email from us once your account has been activated.
Sign In
That's it! Once activated all you have left to do is sign into the new Eos Publish here: Eos Publish - Sign In and explore you Published Files in their new home.
Walkthrough
You'll find a short video walkthrough of Eos Publish features below.